Adding an Editable Google Doc Assignment to a Course
Target Audience: Teachers (Buzz)
Adding a Google Drive document assignment to a course:
Google Drive documents can be added to allow for student completion of assignments and collaboration.
From the Editor portion of the course, select the plus icon (Add activity) next to the desired module folder.

Select Assignment.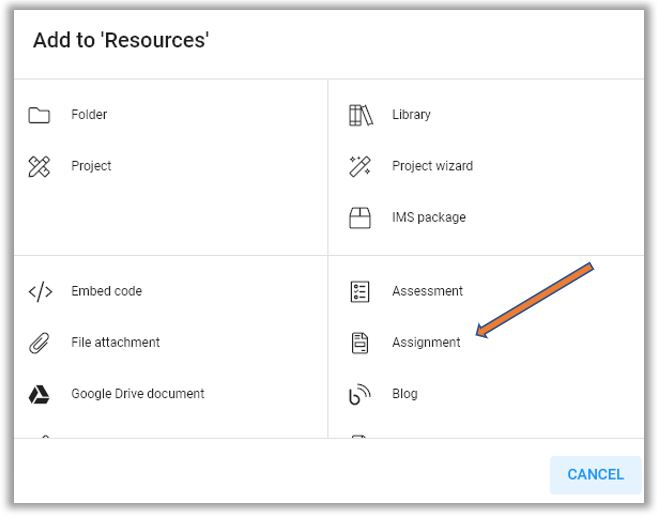 Add a title and select the button for Google Document. You can also add activity instructions if desired. Once complete, select Choose Google Document.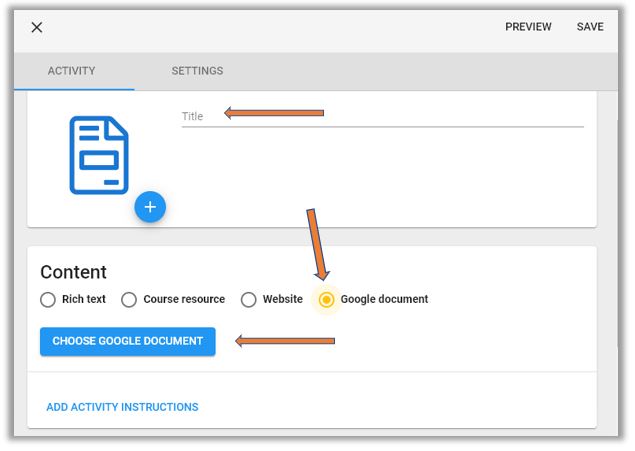 Click on the desired document and choose Select.
You will want to be sure that when you create the Google document, you share the document with each student or create it in a folder that has been shared with your class. If you want students to turn in their own version of the document and not to see other student's responses, be sure to share with them as a "Viewer" rather than "Editor."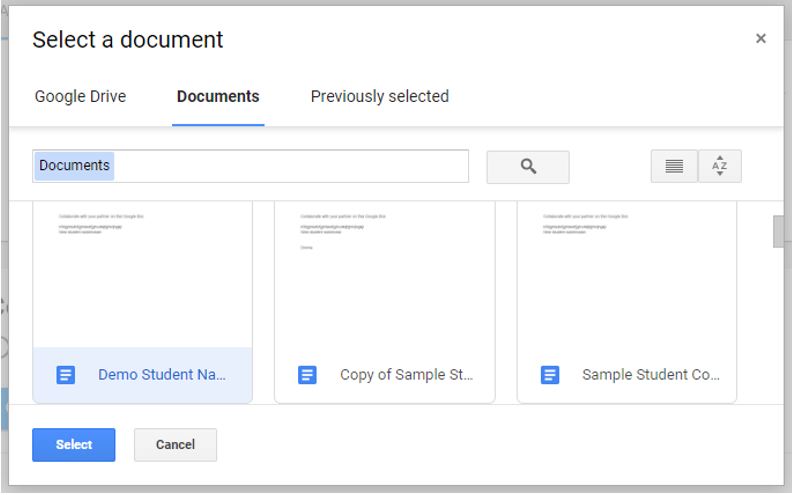 For students to be able to save and edit the document, be sure to check the boxes next to "Launch in Google's edit mode" and "Popup in a new window."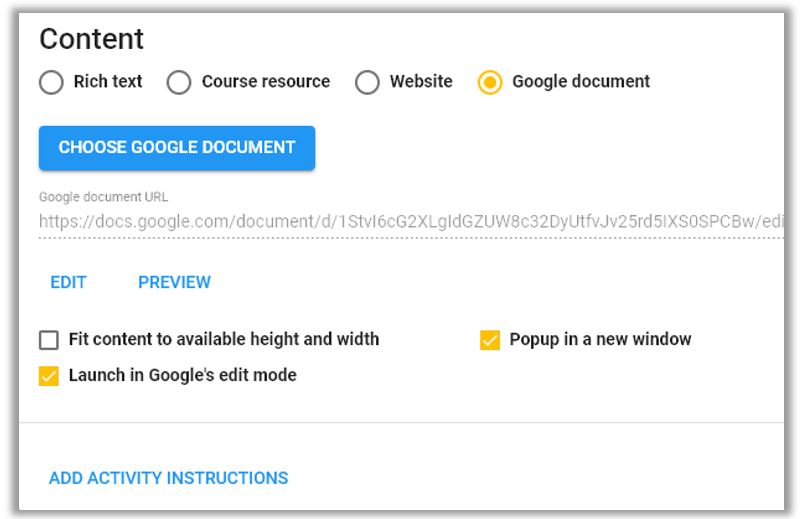 If you want to grade the assignment and/or give students the ability to turn the assignment back into you via the platform for grading, select the Settings tab and be sure the box next to "This activity is gradable." Change the "Submission Type" to either single or multiple documents depending on your need. Be sure to select Save when you are finished.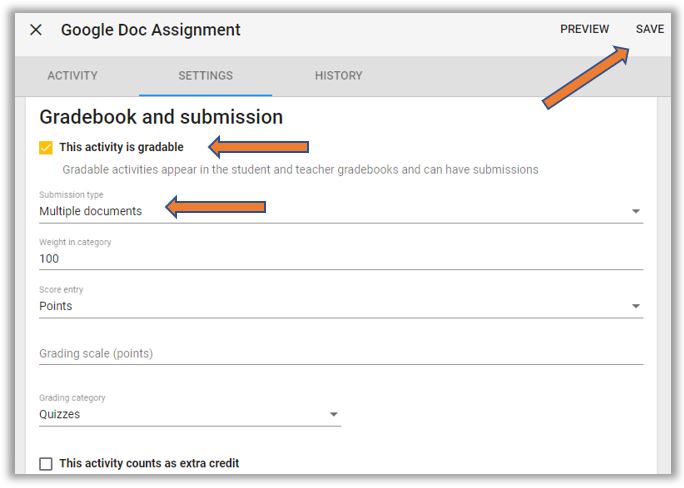 When students access the document from their lesson, they will click on the link to access the Google document via their Google drive. If it is their first-time accessing a Google document, they may need to allow popups and sign in to their Google account.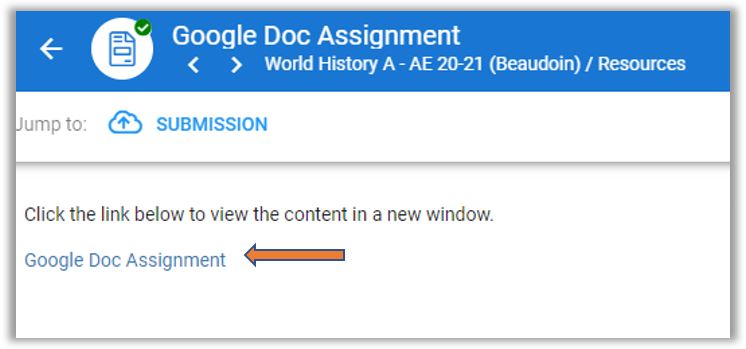 If individual student submissions are desired, instruct students to go to "File" and "Make a Copy" and save the file with their name replacing the word "Copy". They should save it in a folder that is already shared with you or take the additional step of sharing the document with the teacher after saving the new, individual copy.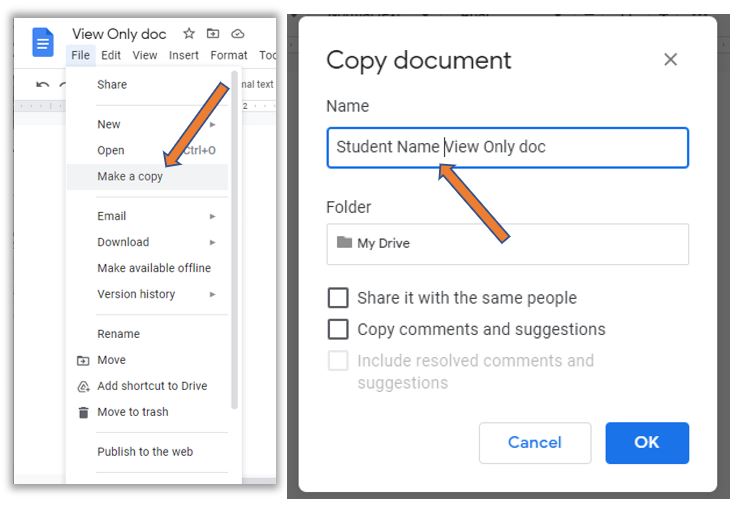 When the student has finished editing the doc, they should return to the browser tab with the assignment, scroll down, and click the blue + button.  They can then add the document as a Google document.